Custom Desk Prices $3K+ Live Edge, Epoxy Resin, L-Shaped Designs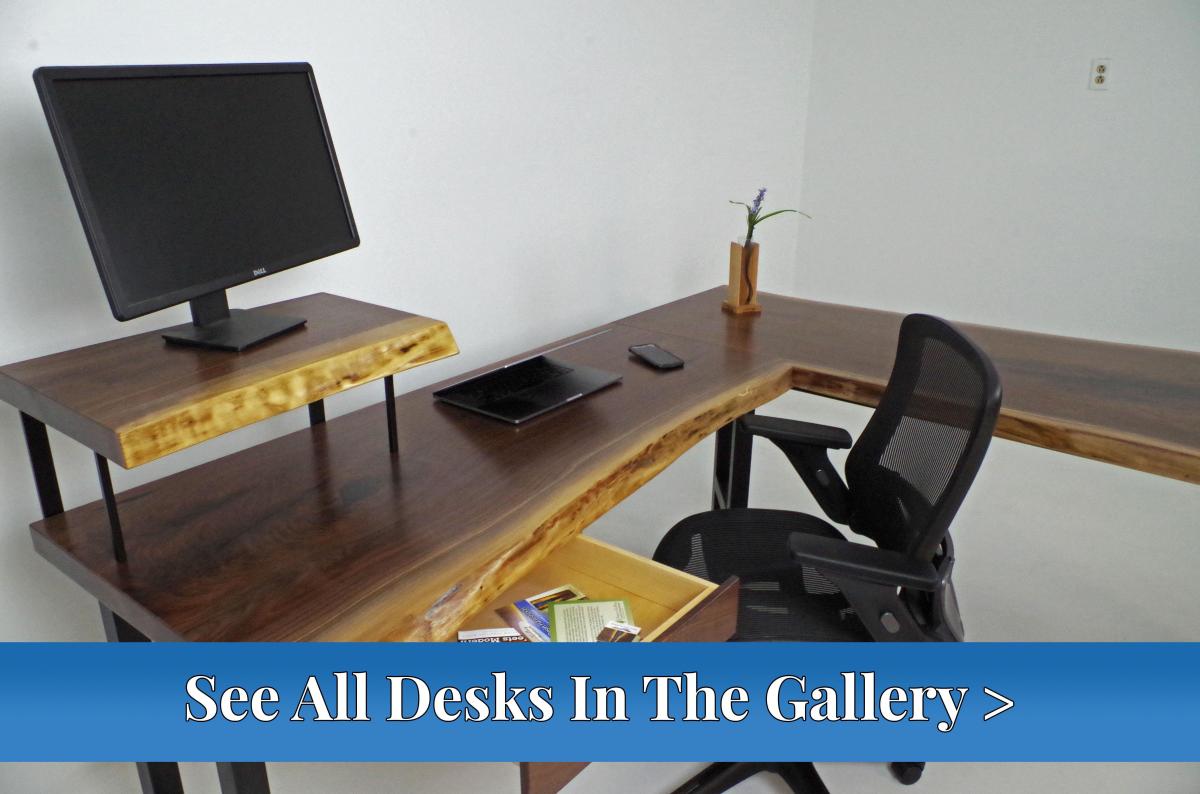 You can order a custom desk online or locally (US only) at a Chagrin Valley Custom Furniture shop. Prices start at $3,000.
Live edge, epoxy resin, standing and L-shape desk design options are available. You can choose from a variety of wood slabs, functionality, size, shape and hardware design options and feature options when you order a CVCF brand custom desk.
The lead time between the initiation and completion of CVCF's custom desk production process generally ranges from 2-3 months.
You can request a price quote for a custom live edge wood slab desk, epoxy resin desk, adjustable height sit/stand desk, L-shaped desk or corner desk, here.
CVCF sells custom built solid wood executive desks, handmade home office desks, walnut desks, conference tables, reclaimed wood desks, computer desks and rustic barnwood desks.
CVCF builds, ships and delivers custom standing desks, custom made L-shaped corner desks, handmade live edge desks and made-to-order epoxy resin desks.
Learn about design options for custom desks and desk tops for sale near you or online in the U.S. Submit your desk design idea to receive a price quote for a custom built desk and shipping costs.
Chagrin Valley Custom Furniture specializes in building custom designed live edge epoxy resin river and wood desks and workstations and U-shaped desks.
CVCF ships and delivers custom made L-shaped desks, computer desks, home office desks, gaming desks, executive desks and ergonomic adjustable height desks to all 50 states.
You can begine the process of buying custom home office furniture or a desk online or locally at a CVCF furniture store by calling 440-591-5511.