Custom coffee tables – a natural fit for any room.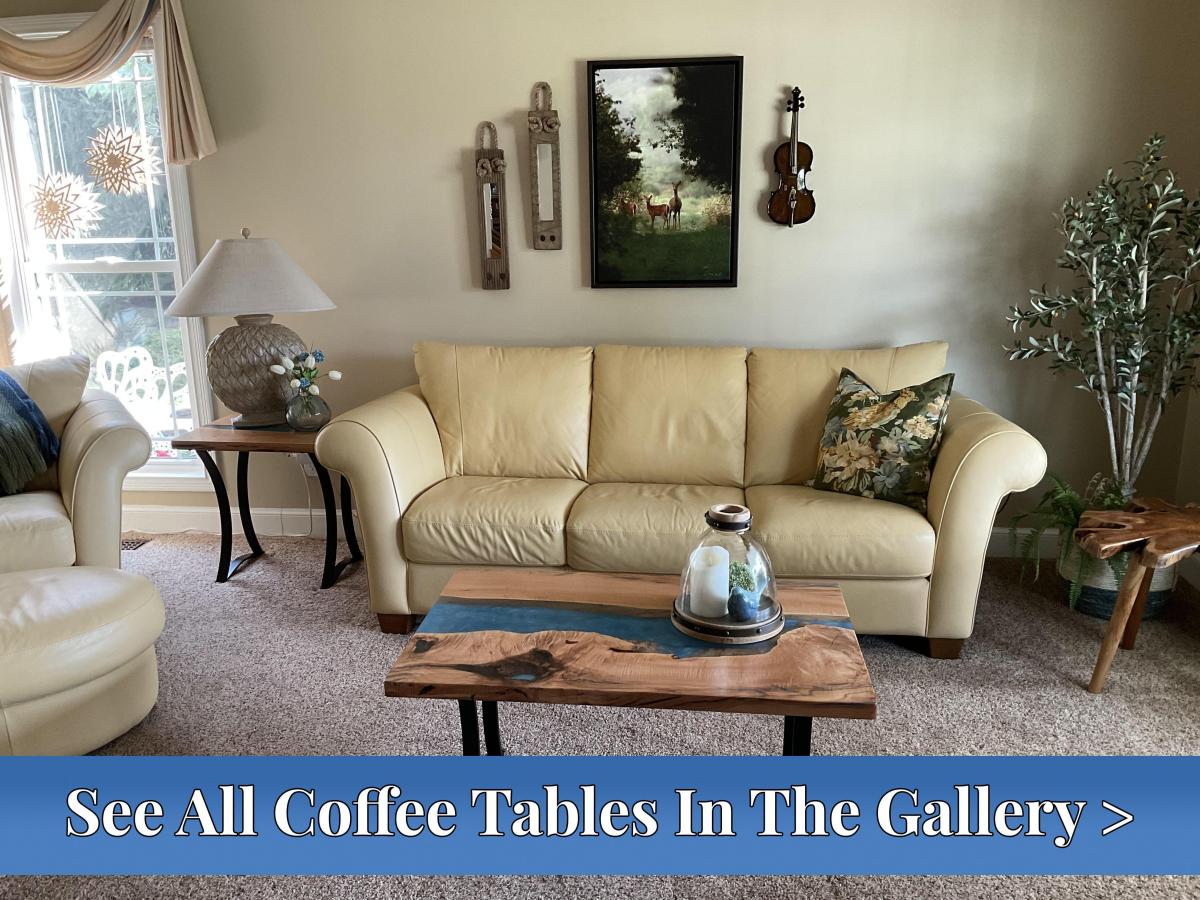 A coffee table may seem like a small thing. But its impact on a room is no small thing at all.
A coffee table ties in separate elements of your space, complements your other furniture, accentuates the colors of your room, enhances the decor, and defines the style of the space. Nobody knows the requirements of a coffee table better than you. And that's why Chagrin Valley lets you design your own coffee table for us to build. We handcraft completely custom river coffee tables using natural hardwood slabs and filled with colorful, eco-friendly epoxy resin (for those who absolutely love our river tables). It's like bringing the outdoors…indoors.
Tell us or show us your idea for a dream coffee table. Choose the wood type, the legs, the shape, and the color of the epoxy. Embed river stones, gemstones, shells, or special memorabilia in the epoxy. Light the epoxy from underneath the table for a stunning glowing effect.
Not only do you help design the table, you're part of the furniture making process from forest to furnishing as we keep you in the loop from the time we select the slab to the day we ship the final product to your location anywhere in the continental United States.
You can submit your original furniture design or request a build based on one of our customer's past designs – which can be found in our gallery. Just fill out the form on this page or give us a call at 440-591-5511. We're open 9-5 Eastern Time Monday-Friday. Watch a video on YouTube to learn the secrets to making America's finest epoxy resin river and natural wood coffee tables from Chagrin Valley Custom Furniture, here.