Make the definitive statement with your custom dining table.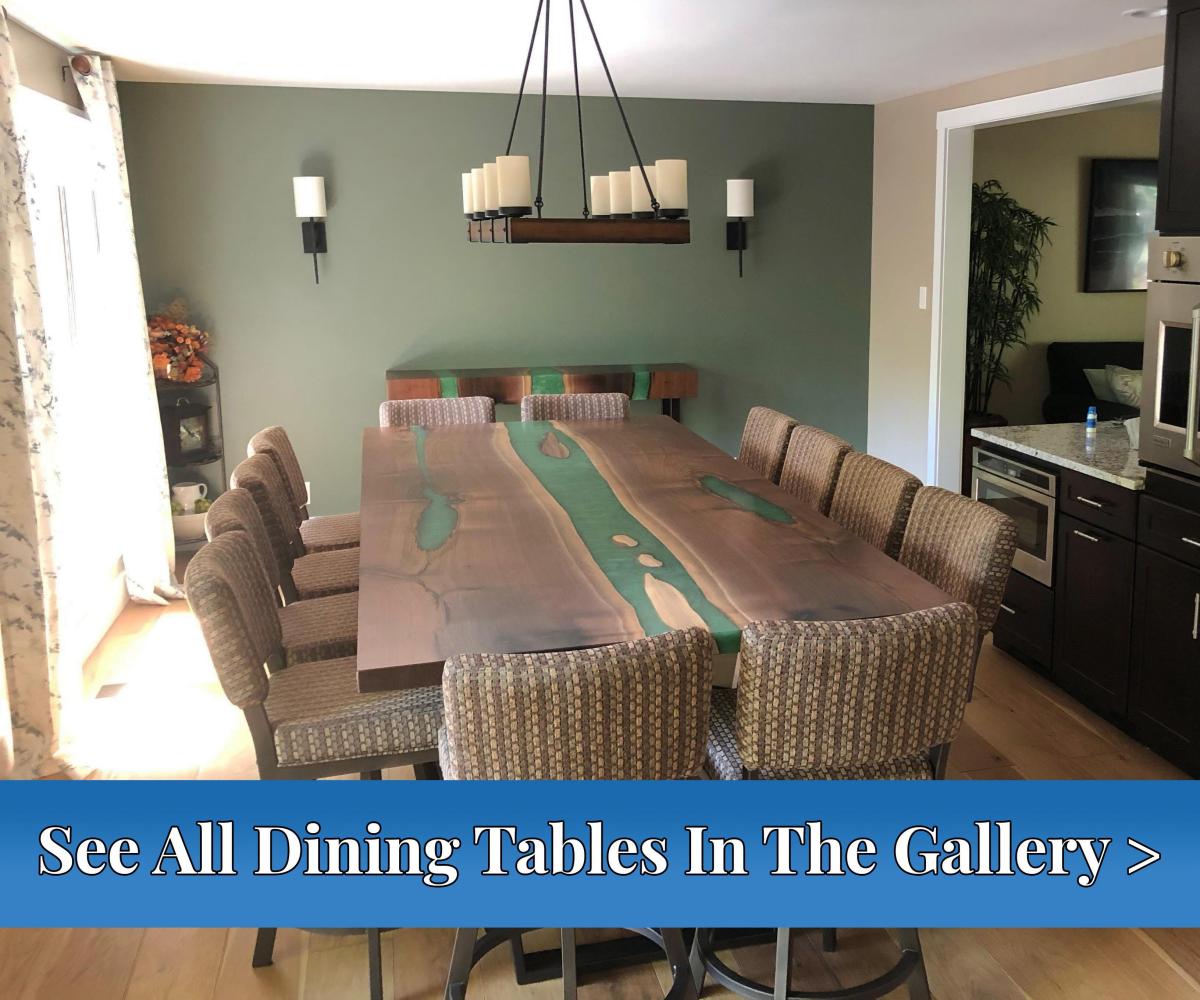 Your dining room is the ideal place to express your creativity and unique artistic passions. Your dining table is the focal point of that space, and a solid wood epoxy river table, farmhouse dining table, or live edge table beats the look and feel of a tablecloth and runner any day, especially when it is co-designed by you and the furniture design experts at Chagrin Valley.
When your dining table is finished, we can ship anywhere within the continental U.S., or install by hand if you are local to Northeast Ohio.
Just fill out the form to submit your furniture design idea, or request a build based on one of our customer's past designs, which can be found below, or you can explore our gallery.