Build Your Custom Furniture Alongside Expert Designers.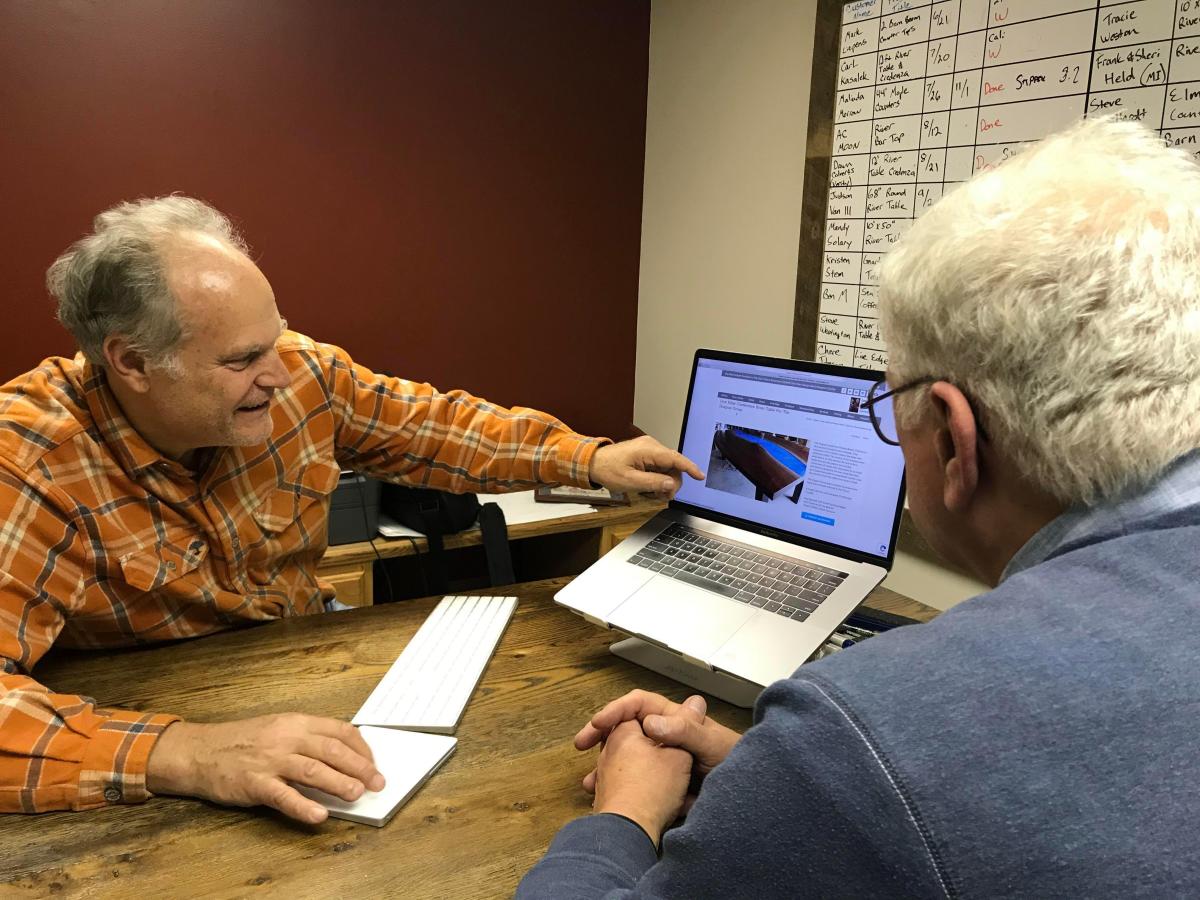 Shel Myeroff gives a prospective customer a furniture design consultation on their custom furniture project.
No matter what point you find yourself in the ideation or creation of your perfect heirloom custom furniture piece, we're here to take you the rest of the way. Most customers reach out with photos they found elsewhere on the internet, such as on Pinterest, Google Images, and Etsy. Others have found projects in our gallery that are almost perfect, but just need a few tweaks.
When you reach out, our team will guide your idea along the path to perfection. First, we start by drilling down into what exactly you want to accomplish with your piece of furniture, and who it will accommodate. Then, we will inquire into the interior design strategy of your home or office. What feeling do you want this piece of furniture to offer when people walk into the room?
Finally, we talk specifics. Dimensions, colors, base/legs - those kinds of things, if applicable. Our team has years of experience working with interior designers and regular folks, coming up with the most stunning upgrade to the space at hand.