We Work In Harmony With Nature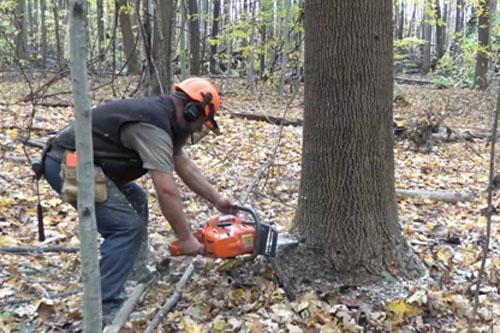 Once the epoxy is cured, it is non-toxic, won't outgas, and is perfectly safe to touch, eat on, and place items on.
Is environmentally friendly furniture important to you? It is to us.
At CVCF, our goal is to create authentic custom wood furniture that is sourced, transported, and manufactured in the most efficient, least environmentally invasive manner possible.
It starts with sustainable timber harvesting. The timber for our tables and desks is cut in local forests by reputable logging companies who use best practices for the protection, restoration, and conservation of natural forests. Their goal is to harvest in a way that gives the forest the chance to regenerate while ensuring that its environmental health and the health of all its inhabitants is maintained, restored, and even enhanced. Our logging companies use highly skilled loggers who are trained to fell a tree without harming other trees, and remove the trees with minimal or no trace.