Our Commitment to Interior Design & Home Decorating Professionals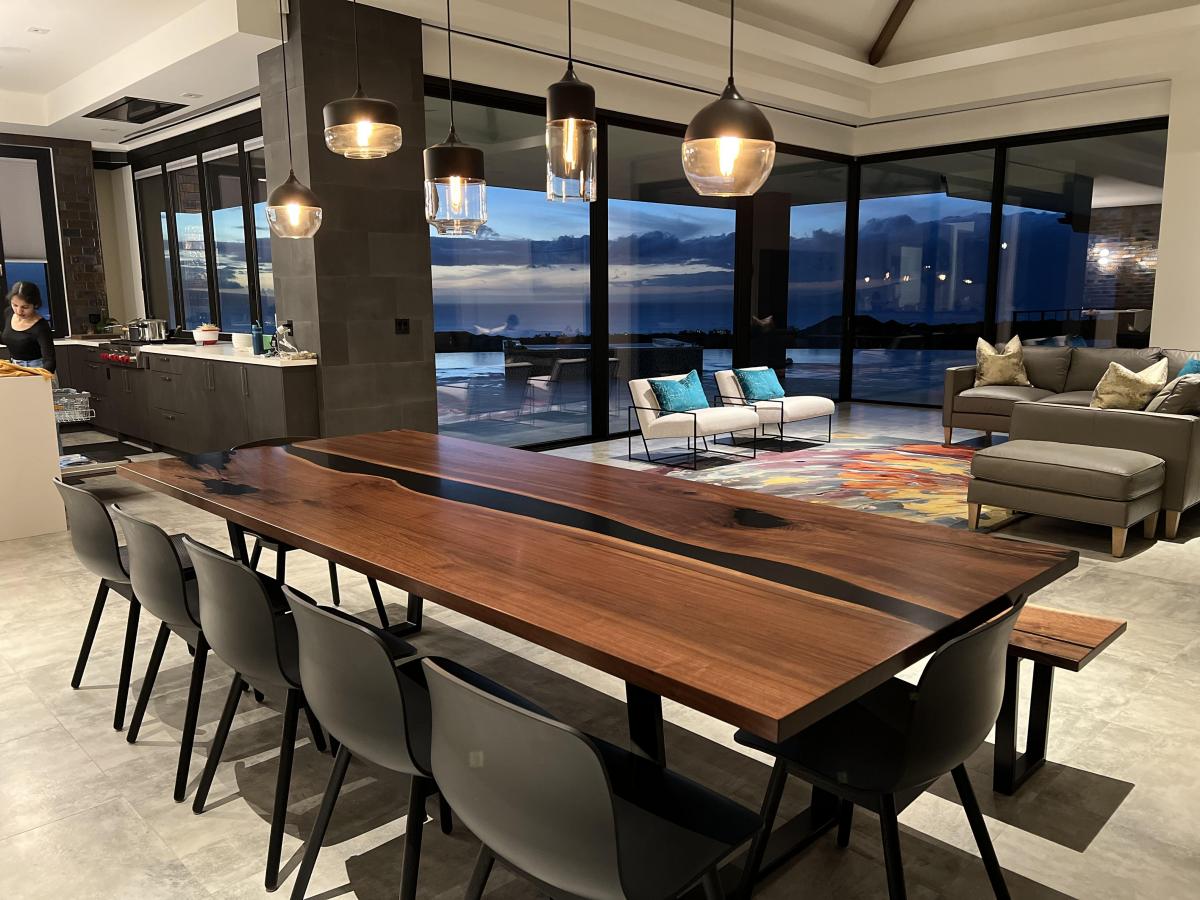 Matching Epoxy & Walnut Dining Table & Bench for Seafront Maui Home
Chagrin Valley Custom Furniture designs and builds high end, luxury, epoxy resin and solid wood dining tables, coffee tables, conference room tables, desks, and other furnishings for interior designers looking for that special statement piece for their discerning clients. Whether you work with residential spaces, office spaces, hospitality spaces or restaurants, you will be able to conceive and develop the perfect piece with us. Every piece of furniture is designed by expert furniture designers to your exact specifications and skillfully handcrafted by our team of woodworking artists at our 6,000 sq. ft. workshop in Cleveland, Ohio.
Most important, we have refined our processes to make your job easy. Order online from anywhere in the United States. Work with our designers to develop the perfect piece for your client. Keep up with the production through texts, emails, and video calls. Get shipping right to your doorstep and assembly if required. And, in the end, you'll have an extraordinary piece that perfectly fits the space, complements the decor, elevates the character of the room, and fulfills your vision!
To find out more about how Chagrin Valley can help you help your clients, call president and furniture designer Sheldon Myeroff at 440-591-5511 or email shel@chagrinvalleycustomfurniture.com.