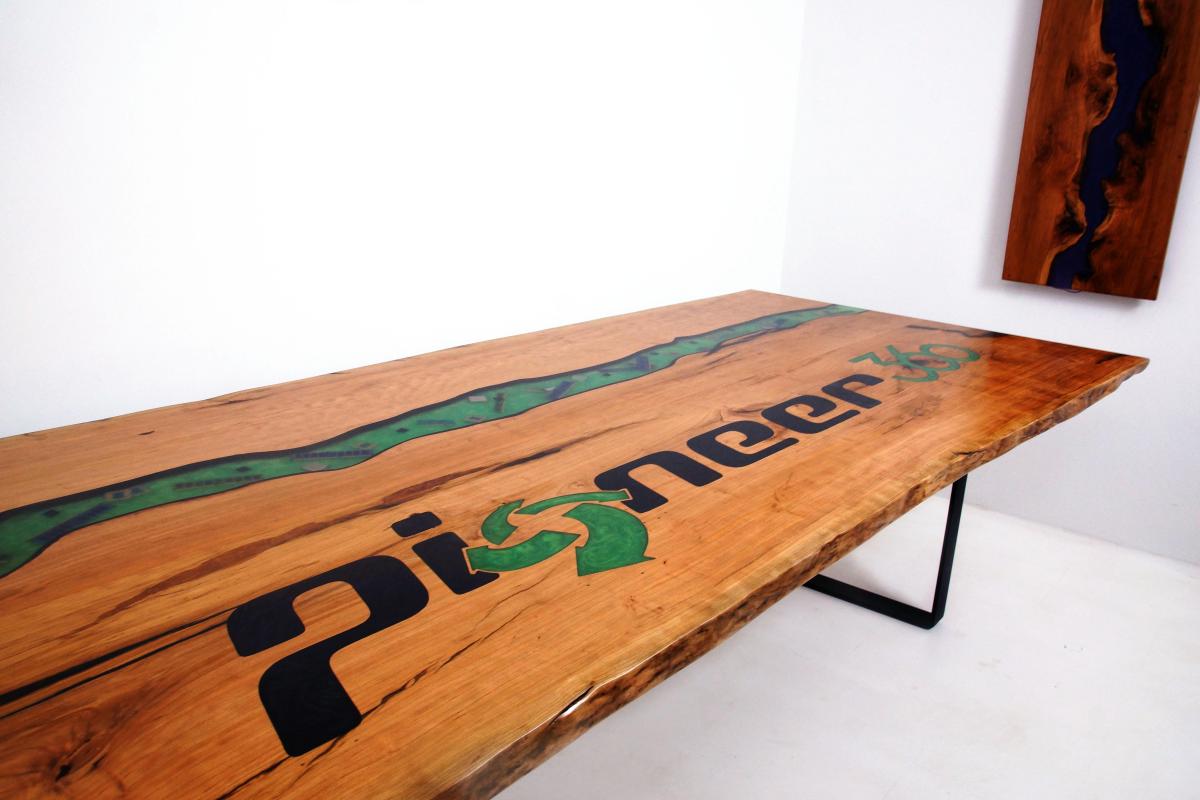 Add a Custom Engraved Element to Your Furniture Piece
Using our in-house CNC machine, we are able to etch a logo, design, image, or topographical features into the face of wooden furniture, such as company conference tables and desks, dining tables or coffee tables. We can also use these capabilities to create one-of-a-kind wall art, interior sliding doors and other accent furniture.
Endless Possibilities for CNC Engraved, Epoxy-Resin-Filled Furniture
With our unique furniture-making capabilities, we can be your partner in strengthening your brand identity, embracing family history, or bringing your specific design style to life. Below are a few ideas for how our CNC engraving service can be applied:
Corporate Branding - Create a sense of identity and unity in your offices with custom branded logo furniture that the whole team can enjoy. We regularly produce large, logo-branded conference tables that can fit teams of 20, but we're also skilled at creating smaller pieces like desks and accent furniture. Impress your peers and clientele by bringing your company's logo to life with our beautiful resin pigments.

CNC Topography – CVCF can take an image from a map and carve it into your tabletop. These tables often have sentimental meaning with our clients marking their homes, places of work, and vacation spots along a river or lake. The Mississippi River and Lake Tahoe are two popular bodies of water we have featured in our epoxy tables multiple times
CNC Designs – Want to immortalize a design in your custom piece? We can etch images into our epoxy furnishings. Whether it be a picture of a mountain, tree, family crest, or other simple design, CVCF can engrave your order with our handheld CNC machine.